DESCRIPTION
Salt cedar - this is a very attractive shrub reaching up to 2 m in height. Its originality is due to its interlaced crown, which is composed of slender stems covered with leaves in the form of small needles or scales. It is best presented at the time of flowering, when it is covered in pink flowers that are gathered in small, narrow clusters.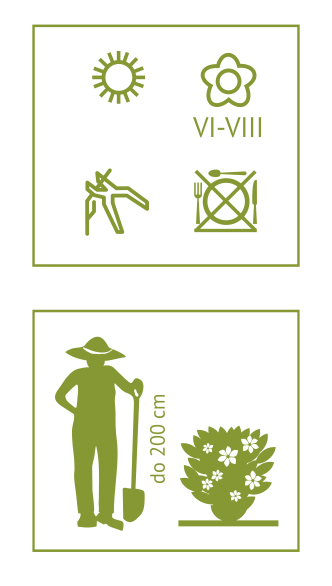 ADVICES
This salt cedar is best planted in a sunny position, and prefers light soils that are sandy and free draining.
In the first few years after planting, the plant should be watered. Older specimens do not require watering or fertilizing due to the deep root system, so it will survive even in times of drought. The salt cedar can be subjected to formative pruning depending on the flowering period. A shrub that flowers in the spring should be pruned after flowering, and if it flowers in the summer, it should be pruned in early spring.