DESCRIPTION
Common ivy- this evergreen vine reaches a length of 20-30 m. It creates a compact carpet, with climbing adventitious roots. The Dark green, glossy leaves are leathery, and are impressively presented on buildings, walls, pergolas and other elements of architecture. The plant is long lasting.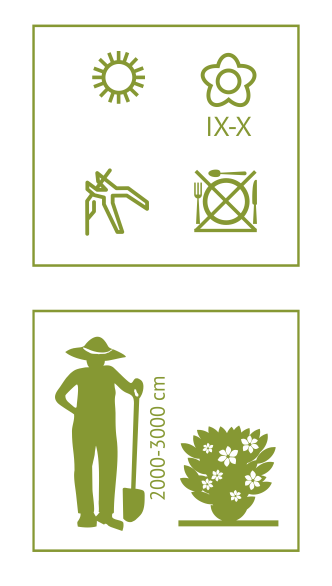 ADVICES
This vine is best planted in a shady or semi-shaded position. Ivy prefers humus calcium rich soil. It does not like dry and acidic soil. The optimal pH should be slightly acidic.
The Annual growth of this vine is from 0.5 to 1 m. It can be pruned and shaped as desired. The best time to prune is in March. In order to protect against frost the ground stems should be covered with, soil, sawdust or peat in late autumn.